Carpet Underlay
Underlay is placed underneath carpet to provide comfort, to reduce wear on the carpet and also to insulate sound and heat.

Currently there are three types of underlay available in the market today, they are crushed crumb rubber underlay, rubber waffle underlay and PU foam.

The thicker the underlay is, the more effective it is regarding comfort, sound and heat insulation.

We pride ourselves on offering underlay at extremely competitive prices for all our ranges.

Call us on 0800 048 2747 for more information about our latest deals!

8mm Midas Underlay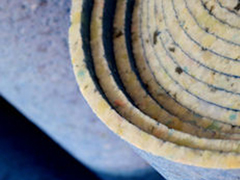 Midas 8mm is a high quality underlay suitable for both domestic use. It has a luxurious feel underfoot but is hardwearing to guard against busy traffic areas.

Thickness: 8mm
Tog Rating: 2.29
Decibel Rating: 33dB
Weight: 666gr/m2
Size: 11m x 1.37m
M2 Per Roll: 15m2

£2.99m2
10mm Midas Underlay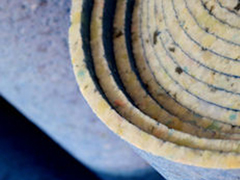 This underlay range gives the most luxurious feeling underfoot and is also suitable throughout all areas of the home.


Thickness: 10mm
Tog Rating: 2.71
Decibel Rating: 36dB
Weight: 866gr/m2
Size: 11m x 1.37m
M2 Per Roll: 15m2

£3.99m2
11mm Cumulus Cloud 9 Underlay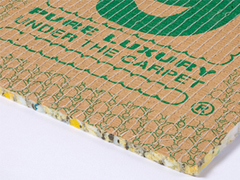 Suitable for luxury use where a very high degree of comfort is required. Also contract work of high character. Suitable for wood block floors.

Thickness: 11mm
Tog Rating: 3.1
Decibel Rating: 43DB
Weight: 1200gr/m2
Size: 11.0m x 1.37m
M2 Per Roll: 15m2

£5.99m2